VIENNA - Manfred Baumann and his trip to Vienna
28 September 2018
---
Photo exhibition at the Grand Hotel Wien from November 1st, 2018 to February 18th, 2019
Vienna – a cosmopolitan city, the heart of Europe, and an artistic nexus since time immemorial. With his camera, Manfred Baumann – artist and official photographer for Leica – has uncovered the city's most beautiful locales, along with a number of Vienna's lesser known anomalies and eccentricities. Baumann has an eye for both the familiar and the unexpected, yet never ceases to be intrigued by the originality ensuing from perspective, the joy in meticulous detail, and the capacity to make atmosphere palpable.
The 15th photo book by Manfred Baumann is an homage on his home country. Selected pictures will be displayed on the 7th floor of the Grand Hotel Wien in the foyer between "UNKAI" restaurant and "Le Ciel by Toni Mörwald" restaurant from November 1st, 2018 to February 18th, 2019. Public access is free of charge.

For his book "Vienna", Manfred also chose a fascinating photo of the entrance of the Grand Hotel Wien. For him, the legendary luxury hotel is an integrative component of Vienna, a part of its history, but also a place to relax. Many of his "Be a star" shootings have taken place in one of the luxurious suites of the Grand Hotel Wien.
The recommendation of the Grand Hotel Wien, either before or after visiting the exhibition: The "Manfred Baumann Special", an exclusive variation of vegetarian Sushi and Maki, served with Japanese tea.
Vienna
Manfred Baumann about his exhibition "Vienna": "I always wanted to get off the well-known tracks and to show what other people might not have seen. That is why it was difficult for me in my early years as photographer and actually until today as professional photographer to shoot Vienna. You take views you are used to often as self-evident. I had to become 50 years old to realise that Vienna is the city where my roots are. Although I work in many other cities and countries, and I want to make photos all around the world, I want to make it my business to show my home town in many galleries and museums.
Taking photos means more to me than pushing the releaser, you have to put yourself in the position of another person, scene or city, to capture it, to experience it, and to get to know it from different point of views! With my photography I try to give the moment a duration. I really wanted to create something special with this photo book and this exhibition. For me, it´s a good photo when it has a soul and it takes the observer on a journey!"
About Manfred Baumann
Austrian photographer Manfred Baumann was born in Vienna in 1968. The Leica photographer has since presented his works worldwide in the form of exhibitions, books, and calendars. His photographs are displayed in museums as well as in international galleries. Over the past years, Baumann has taken his place among the most influential photographers of our time.
He lives and works in Europe and the USA, and has already photographed such greats as Sandra Bullock, William Shatner, Jack Black, Natalie Portman, Tony Curtis, Paul Anka, Lionel Richie, Kathleen Turner, John Malkovich, Bruce Willis, Juliette Lewis, Angelina Jolie, Toni Garrn, Michelle Rodriguez, Leah Remini, Evander Holyfield, as well as many international top models.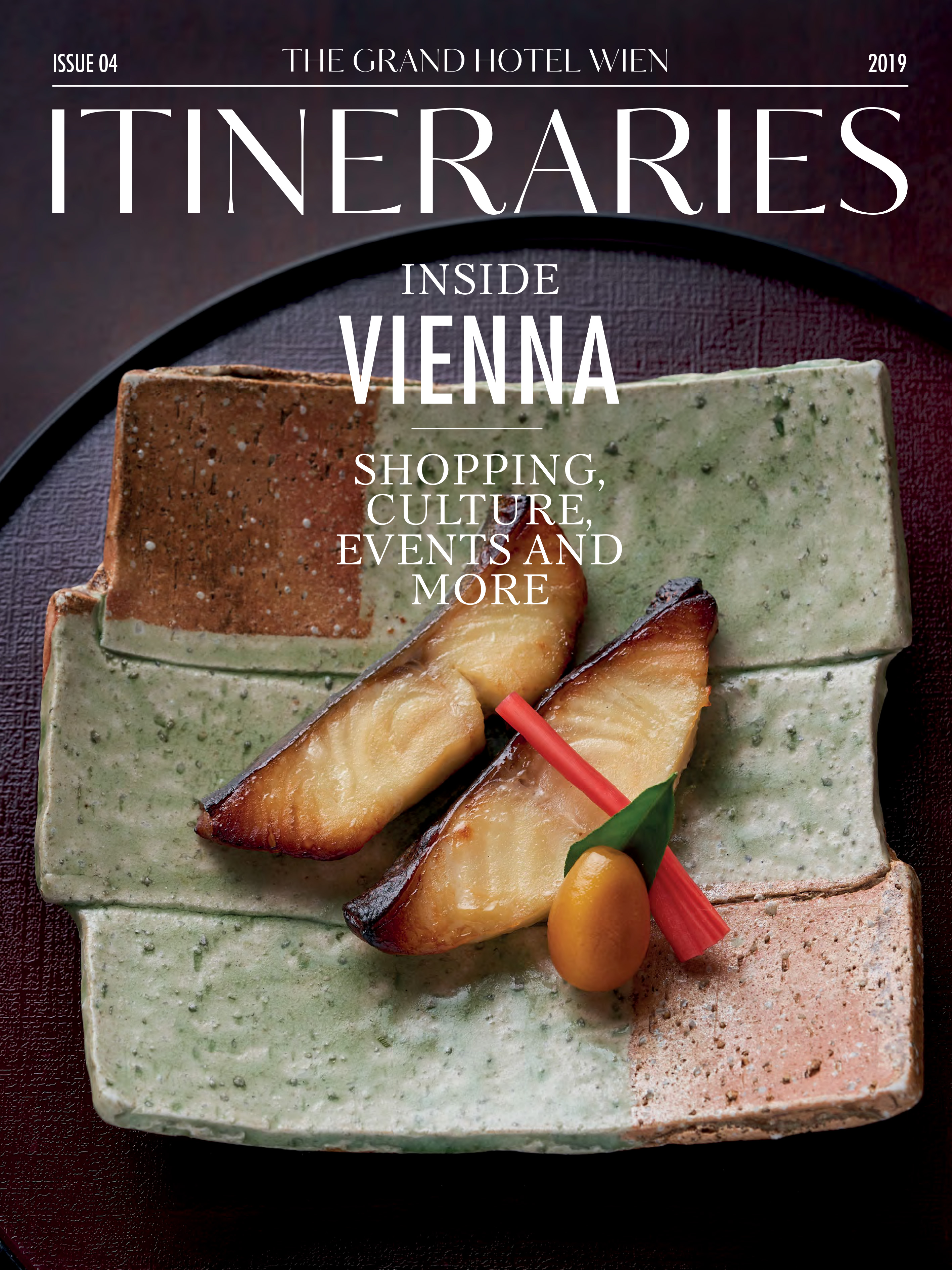 The new issue of the publication "Itineraries" is out now!
This time you can expect a feature on the rich history of the Grand Hotel Wien, an article about the meet & greet of General Manager Horst Mayer and J...
Click here for more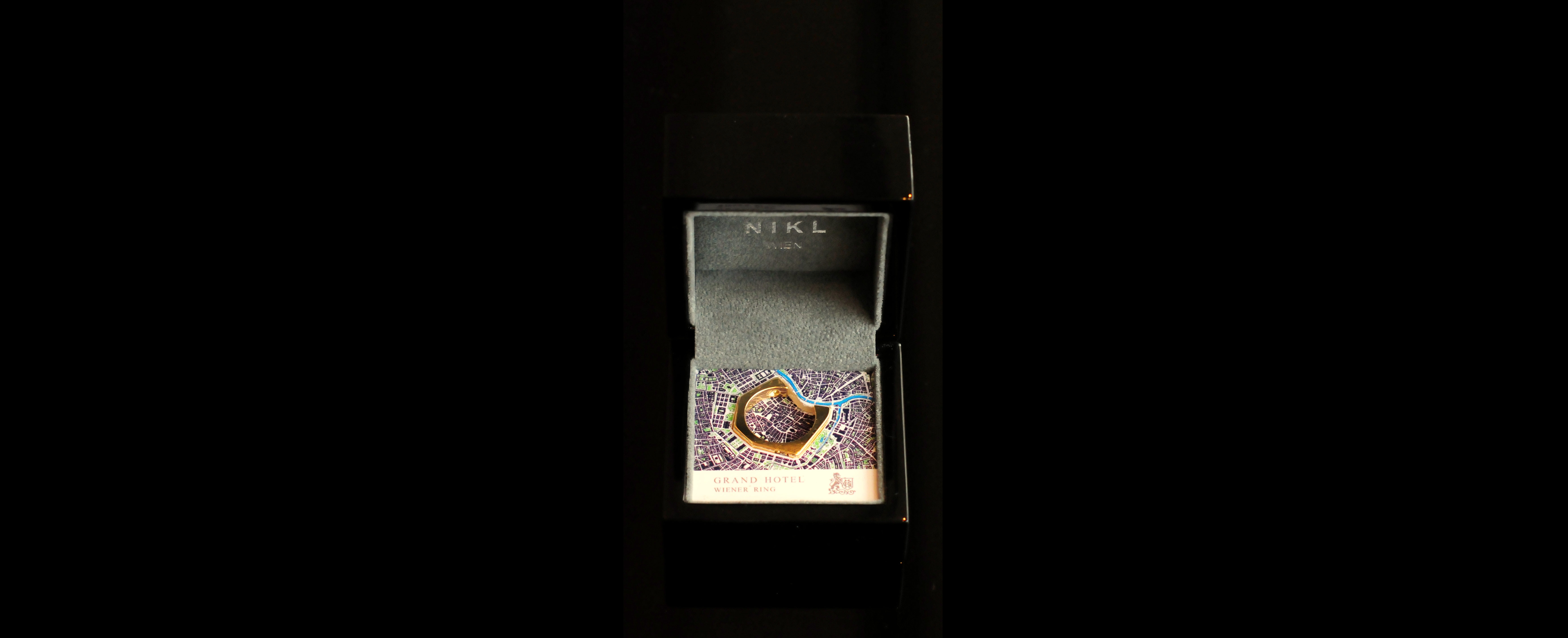 "Wiener Ring" special edition for the Grand Hotel Wien
In cooperation with the Grand Hotel Wien, the oldest hotel on the Vienna Ring Boulevard, a special edition of the 'Vienna Ring' was created on occasio...
Click here for more