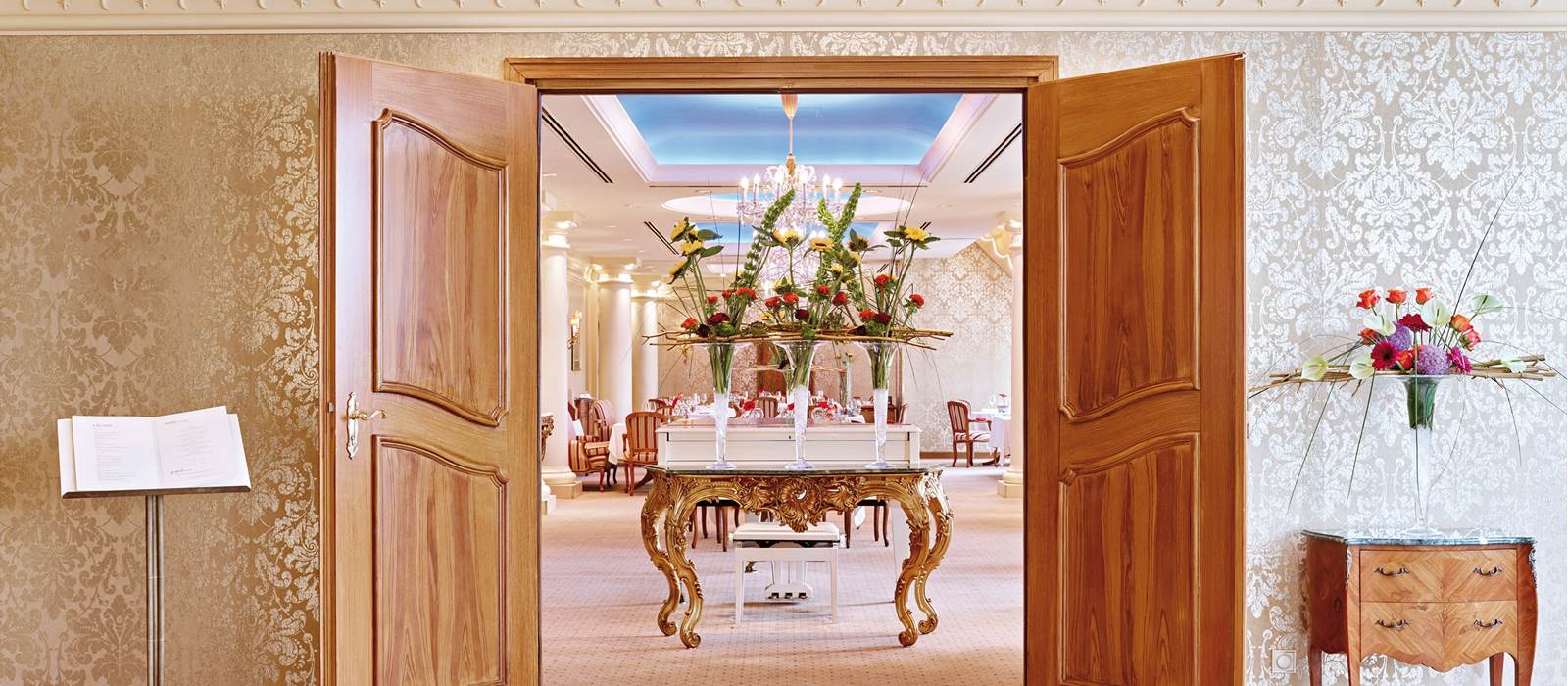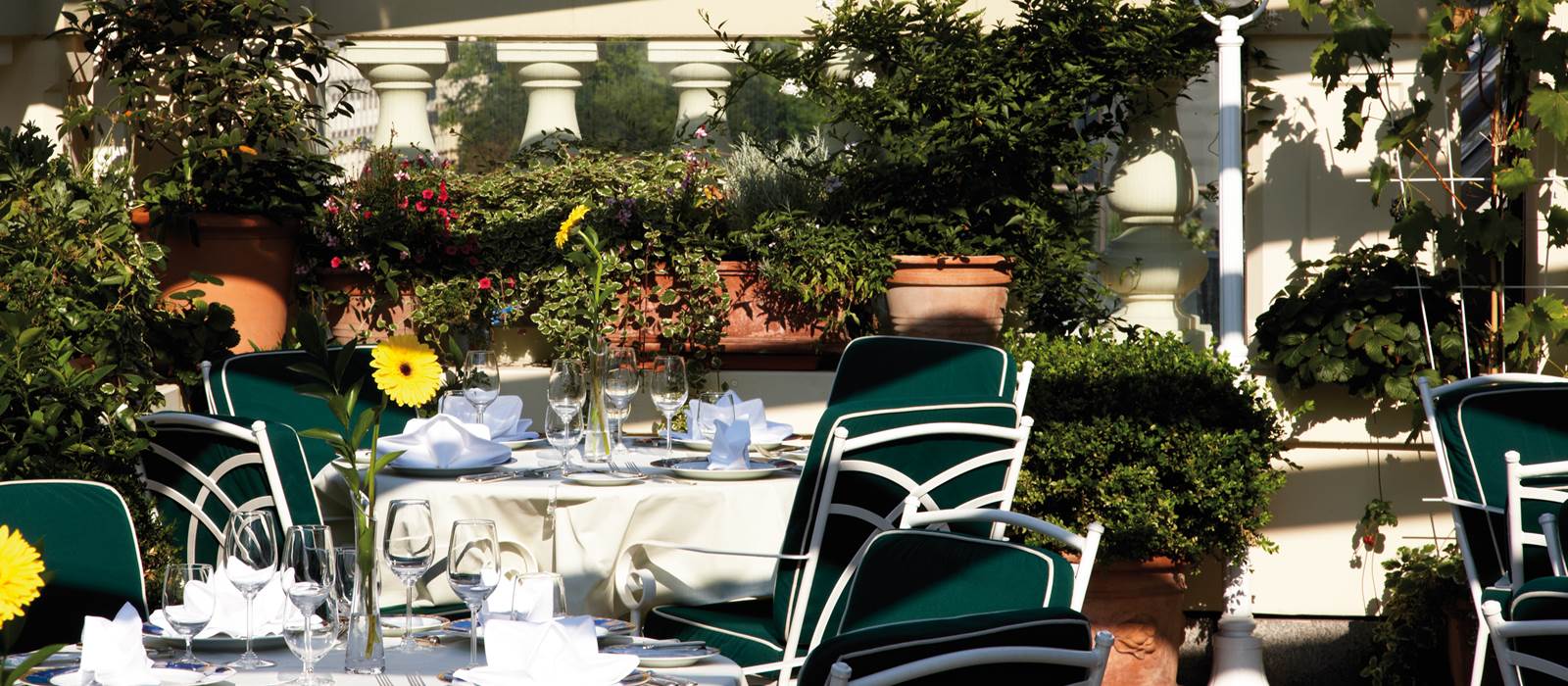 Grand Brasserie
Breakfast deluxe above the rooftops of Vienna
Breakfast at the Grand Hotel Wien can now be enjoyed in the "Grand Brasserie" on the 7th floor with a view over the rooftops of Vienna. The wonderful, light-filled room with its golden wallpaper and beautiful antique furniture is the perfect place to start the day in style.
The guests can choose between two offers:
The Viennese breakfast for 26 € includes coffee or tea, freshly squeezed orange juice, a soft bolied egg, a hand roll, a croissant, butter, jam and honey.
The Grand Breakfast consists of an etagère with cold cuts, smoked salmon, cheese, pastries, butter, jam, honey, coffee or tea and freshly squeezed orange juice. From the breakfast menu you can choose freshly prepared egg dishes, which are also included in the price of 38 €.
The delicious coffee comes from the Viennese coffee institution Julius Meinl.
The organic honey is sustainably produced by the hotel's own bees, which have found their home on the roof of the Grand Hotel Wien.
In fine weather, breakfast can be celebrated on the roof top terrace with a view of the Karlskirche and the Kunsthistorisches Museum.
External guests are also welcome for breakfast.
Due to limited seating, reservations are required.