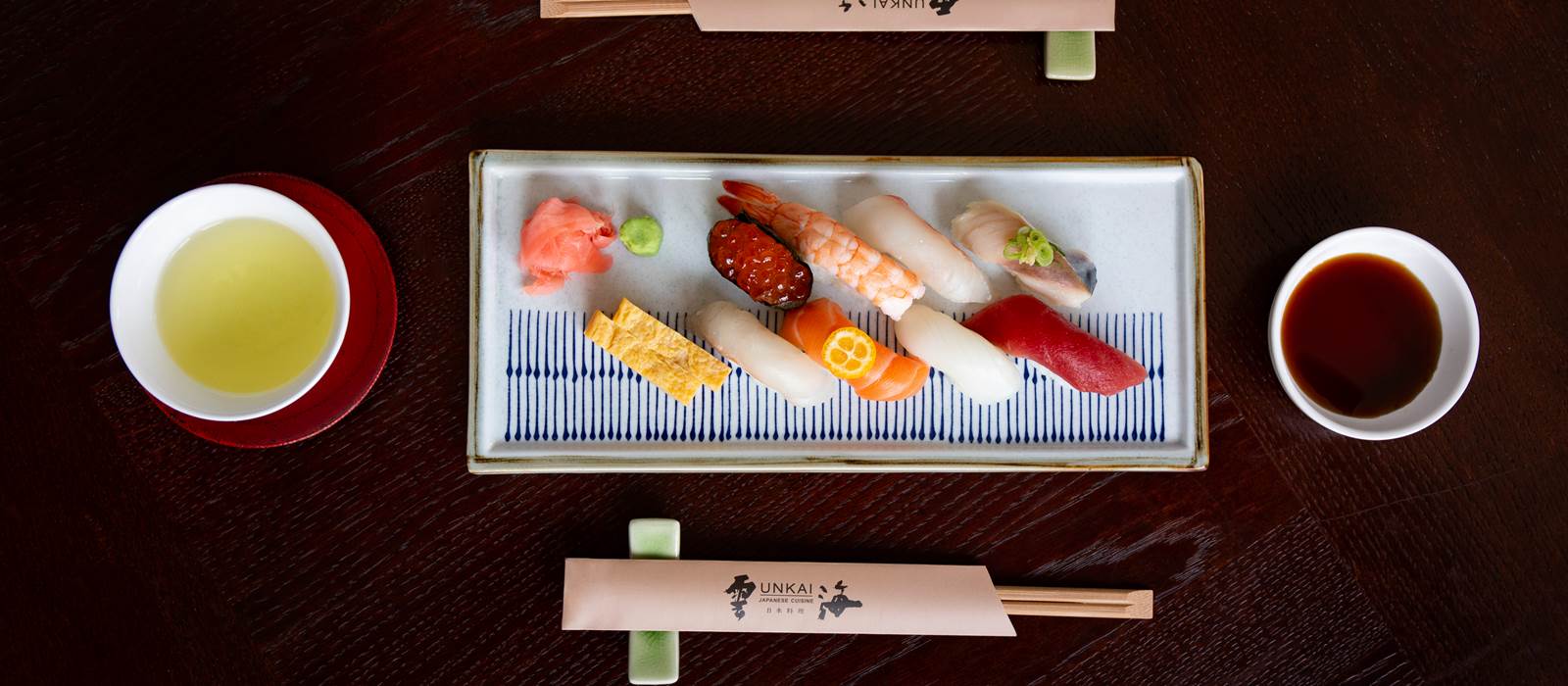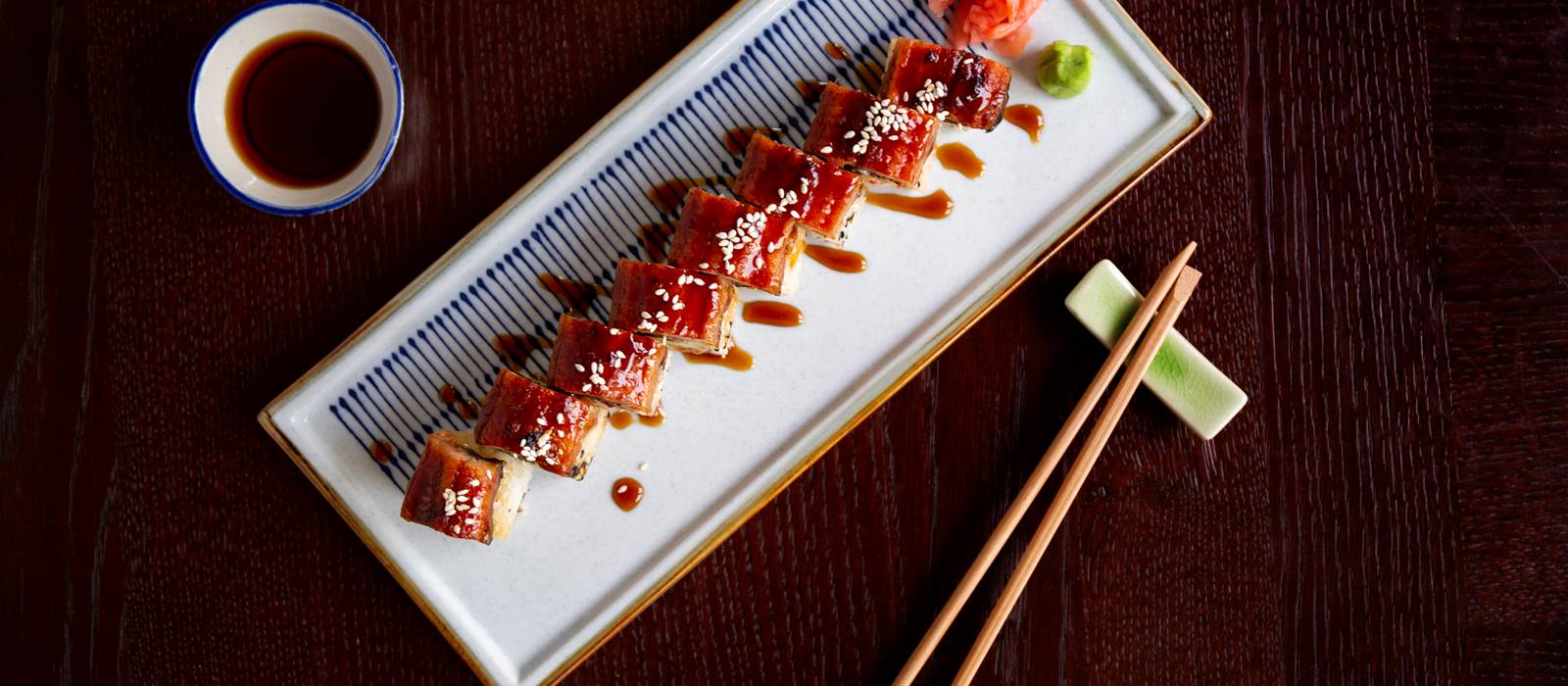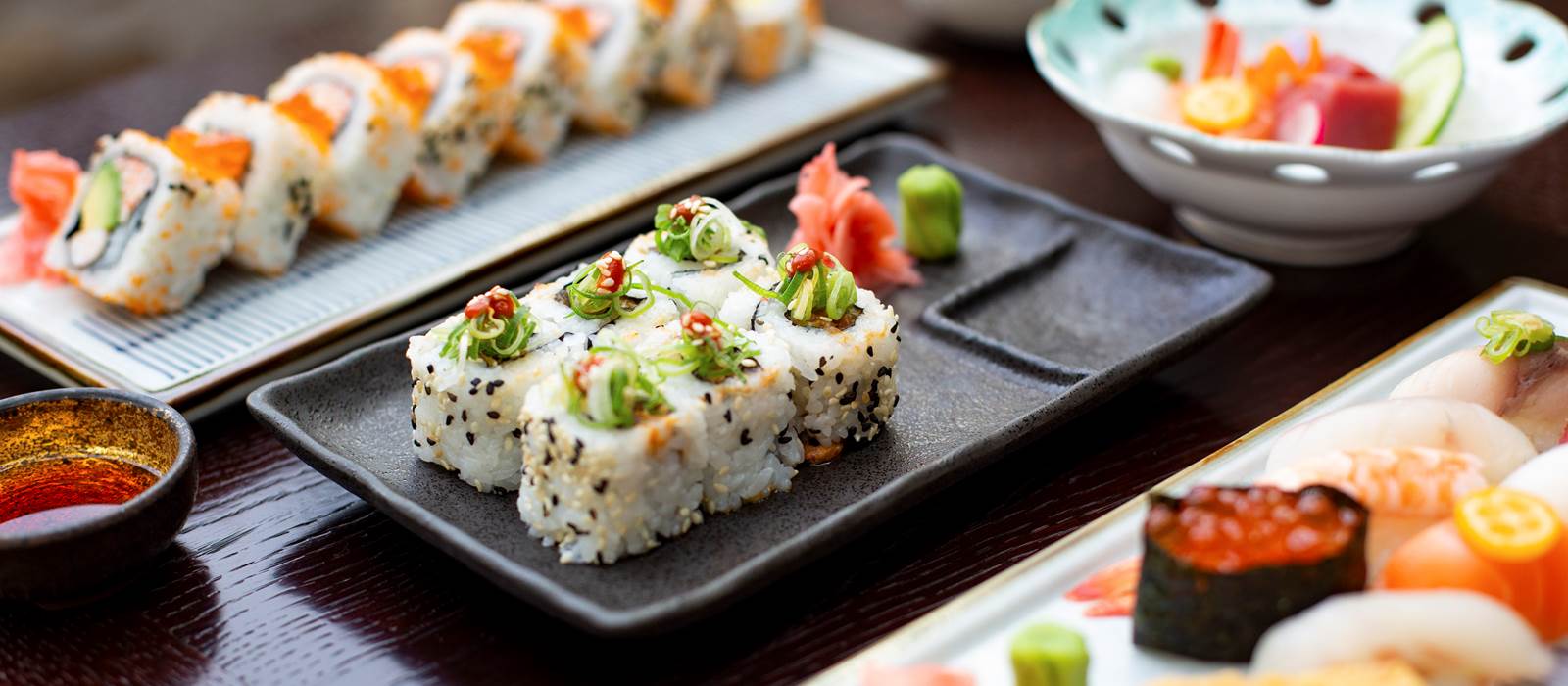 UNKAI – Bar & Sushi
The Modern Sushi Bar in Vienna
UNKAI Bar & Sushi is the perfect place for everyone who loves great sushi and sashimi, but is lacking time for a decent lunch or dinner. The modern sushi bar is located on the ground floor of the Grand Hotel Wien. You will find outstanding sushi and sashimi in highest quality and a great view on the famous Viennese Ringstraße here.
Sushi under blue sky
In the warmer season, from April to October, you can enjoy sushi and sashimi under blue sky! The chic outdoor terrace in front of the hotel is designed in Japanese style and offers a great place for lunch or dinner.
Enjoy excellent sushi while watching the busy street life on the beautiful Ringstraße.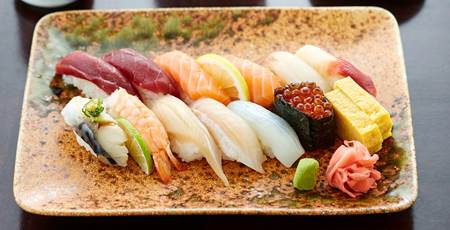 Bar & Sushi
The menu offers everything sushi addicts can wish for. Starting from miso and udon soup – which is traditionally sipped from the bowl -, to salads – especially recommendable is the sea tang salad –, and ending up with different sushi, sashimi and maki sets. As "Chef Specials" you can find for example the opera set, a combination of sushi and sashimi, the business lunch set, combining sashimi, sushi and maki, or the Casual maki set with Tempura maki, California maki and Kappa maki, just to name a few.
UNKAI – Bar & Sushi Menu (PDF)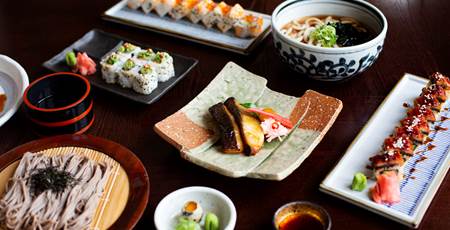 Sushi Brunch
The famous Sushi Brunch moves to our UNKAI - Bar & Sushi and will be held every Sunday in 2 time slots:

First seating from 11:30 to 13.00
Second seating from 13:15 to 15.00

The Sushi Brunch offers freshly prepared Sushi as much as you can eat. Don´t miss the opportunity to try new sushi creations! All you can eat.

Price: € 55,00 p.p.
Children from 4 to 11 years only pay half-price
Children up to 3 years are free of charge
Sushi Brunch Menu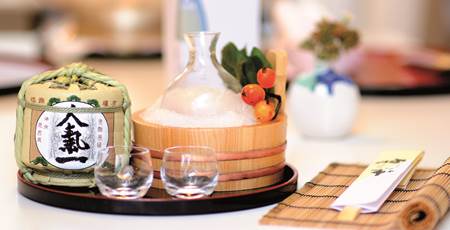 Kirin Beer on Tap and Top Level Sake
UNKAI and UNKAI Bar & Sushi are the only restaurants in Austria offering Kirin Beer on tap. A Must-Try for all beer fans!

If you prefer the traditional way, choose from a great variety of excellent sake.
Our team of staff will be happy to assist!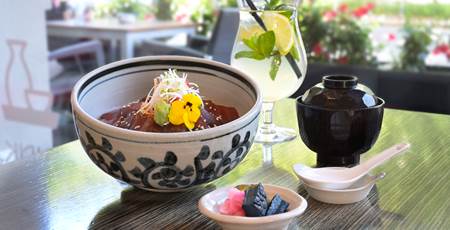 Authentic Japanese Donburi Rice Bowls
The UNKAI - Bar & Sushi offers Donburi Rice Bowls, prepared in the traditional Japanese way. In Japan, these bowls are extremely popular, and are enjoyed for lunch as well as for dinner. The sushi bar of the Grand Hotel Wien offers three different versions of the Japanese delicacy:

Tekkadon Set - 24 € per person
Unadon Set - 26 € per person
Kaisendon Set - 27 € per person
Donburi Rice Bowls (PDF)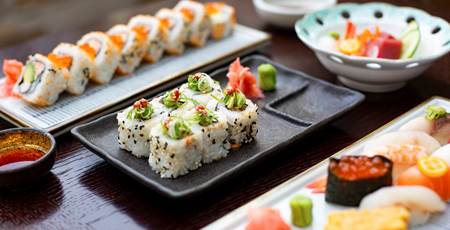 Party Sushi Takeaway
You can also enjoy the Japanese delicacies, awarded with one toque by Gault Millau, at home!
Spoil yourself and your guests with excellent gourmet boxes with different Japanese dishes or with breathtaking sushi combinations.

For bigger events we offer special party menus.

Please order in advance:
+43 (1) 515 80 - 9773
Takeaway Menu (PDF)