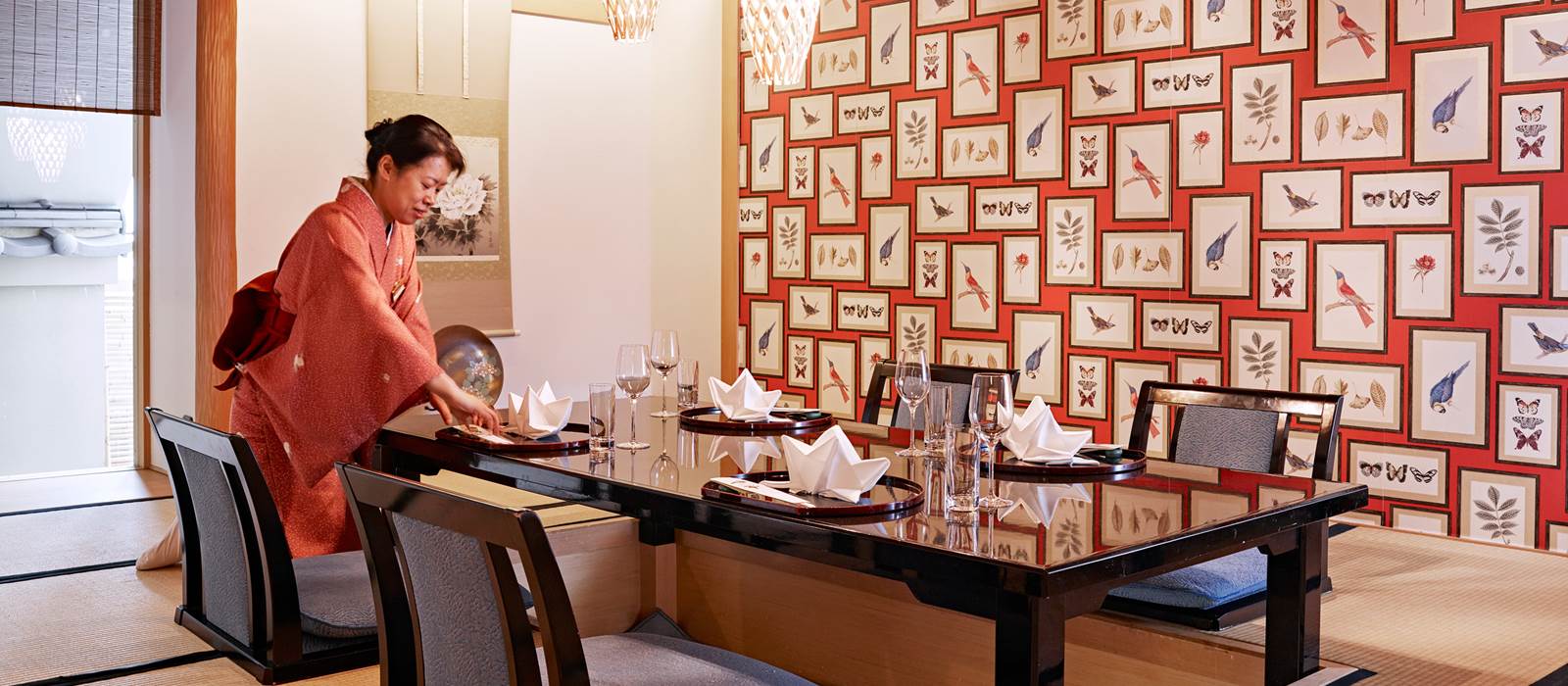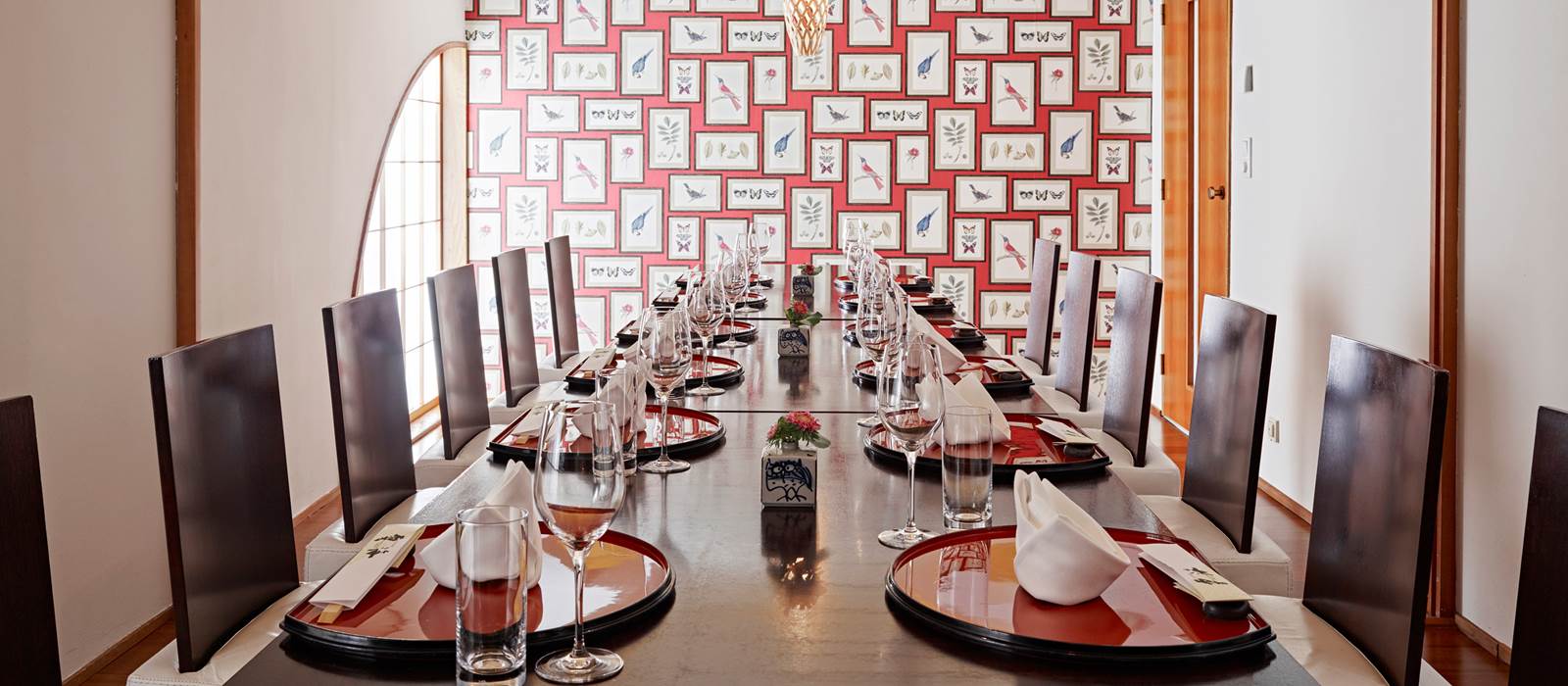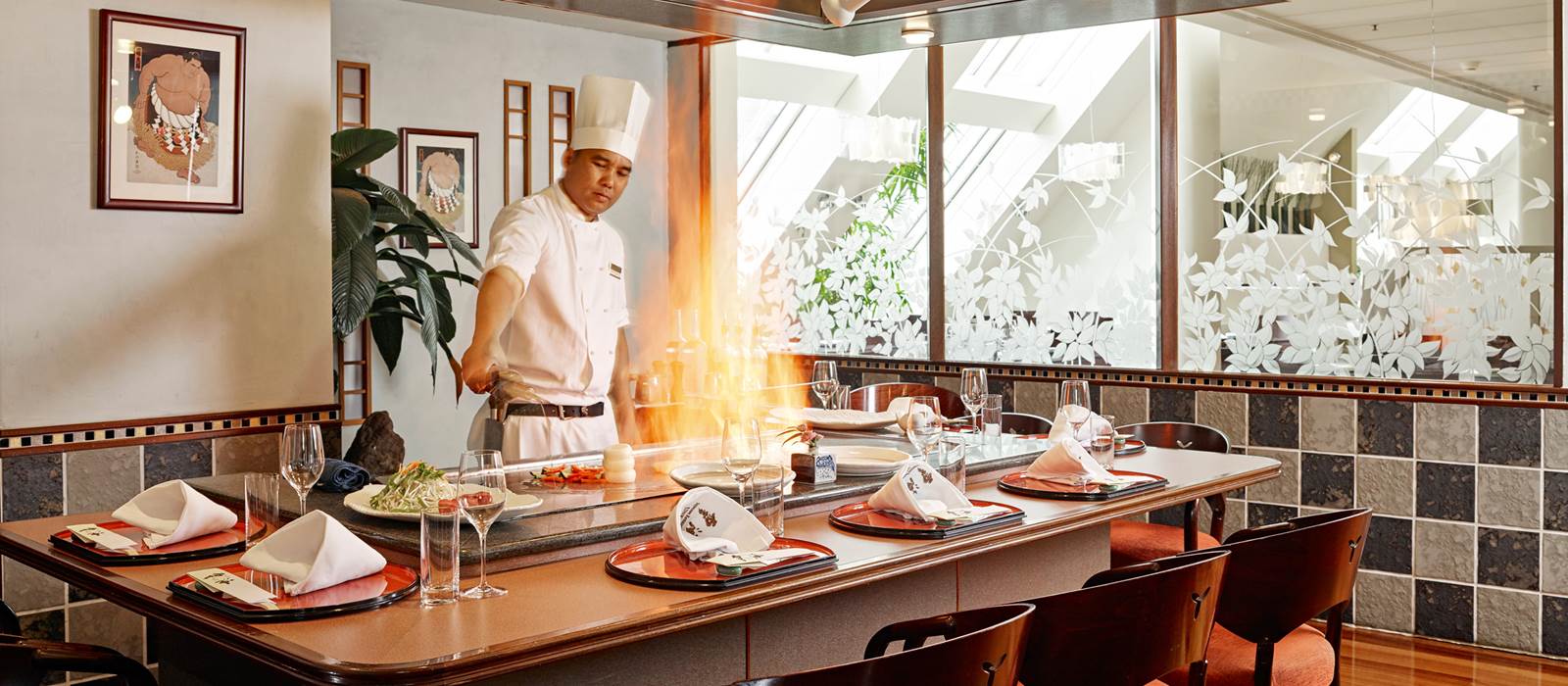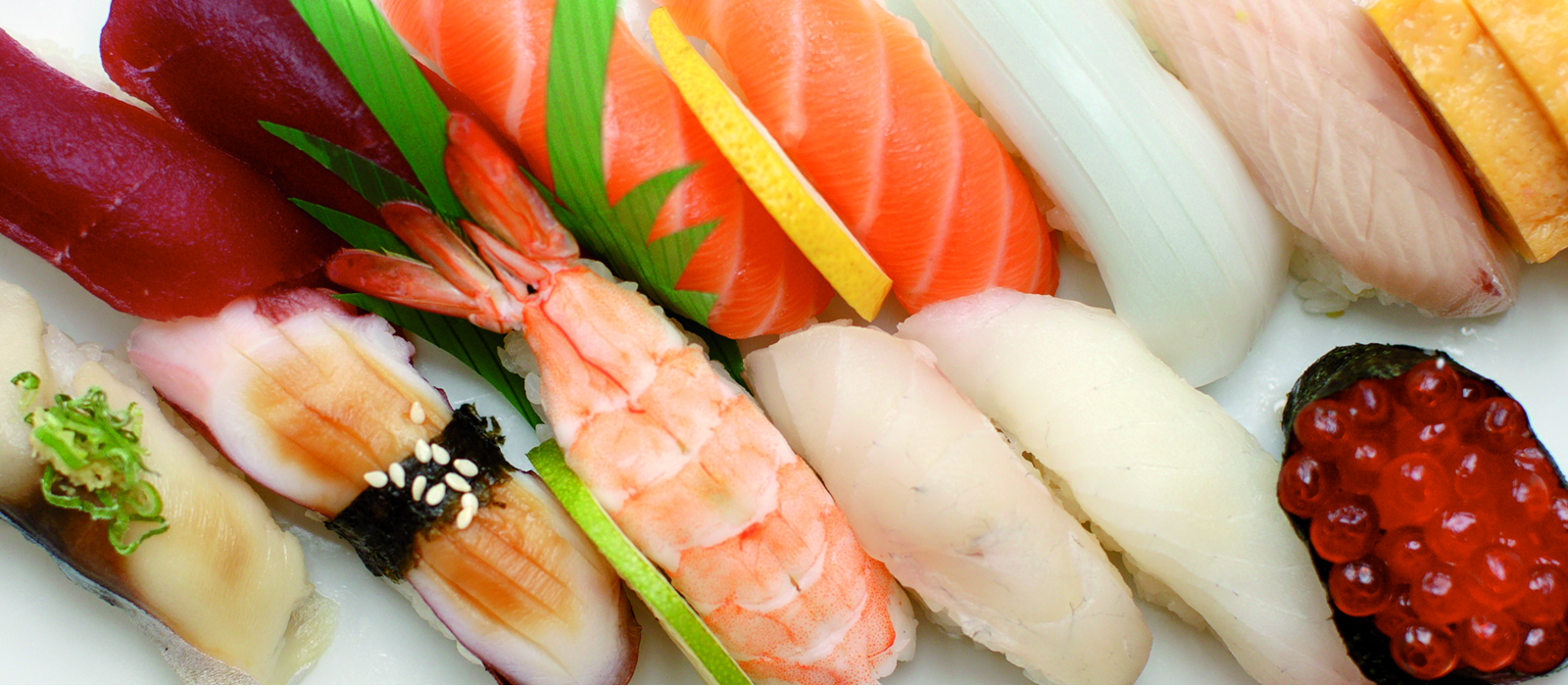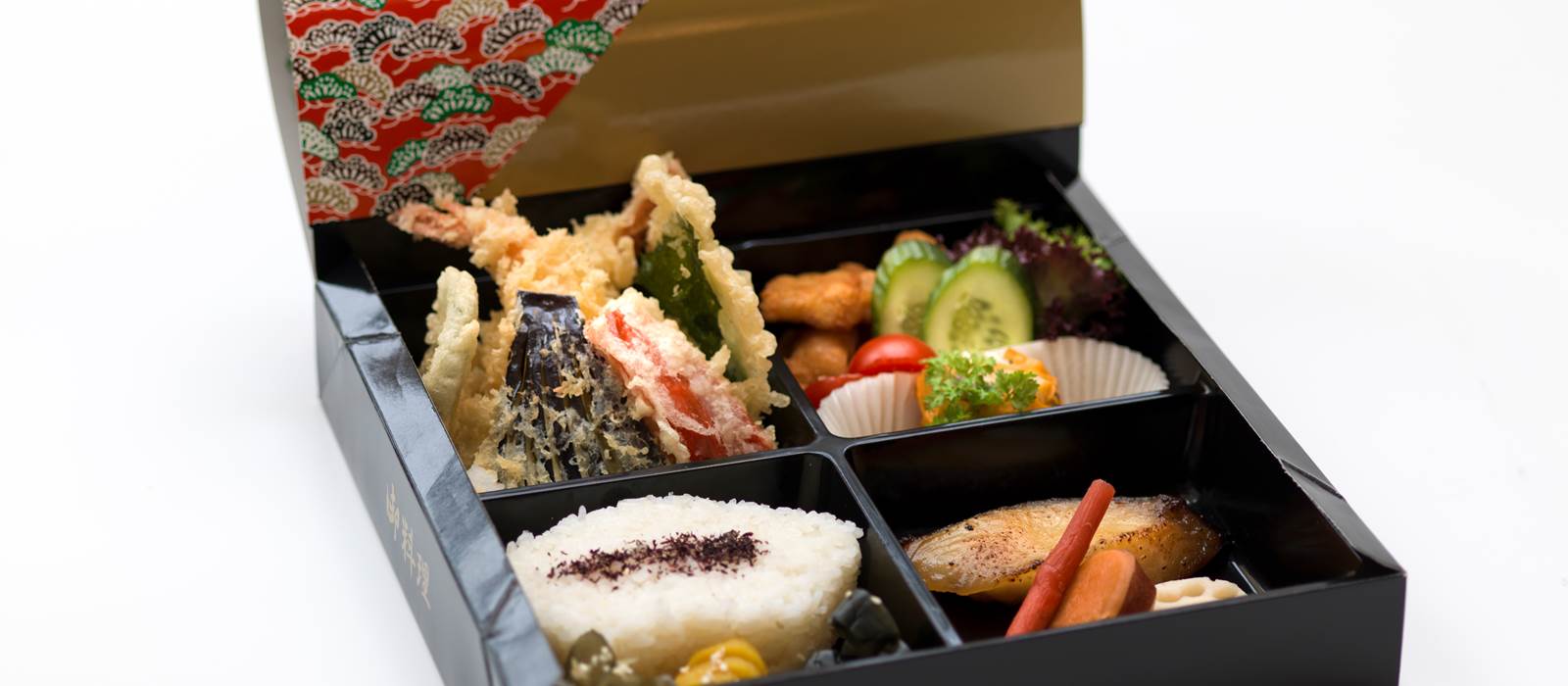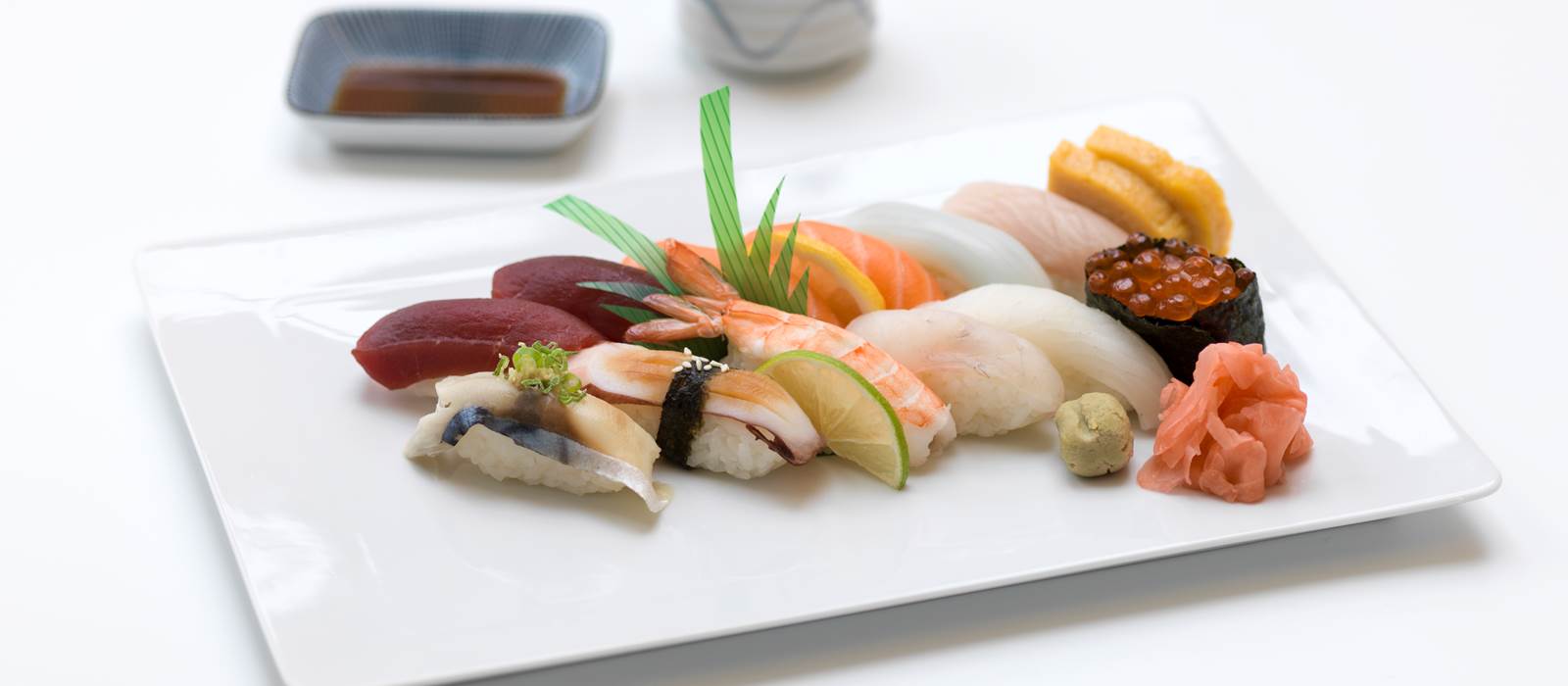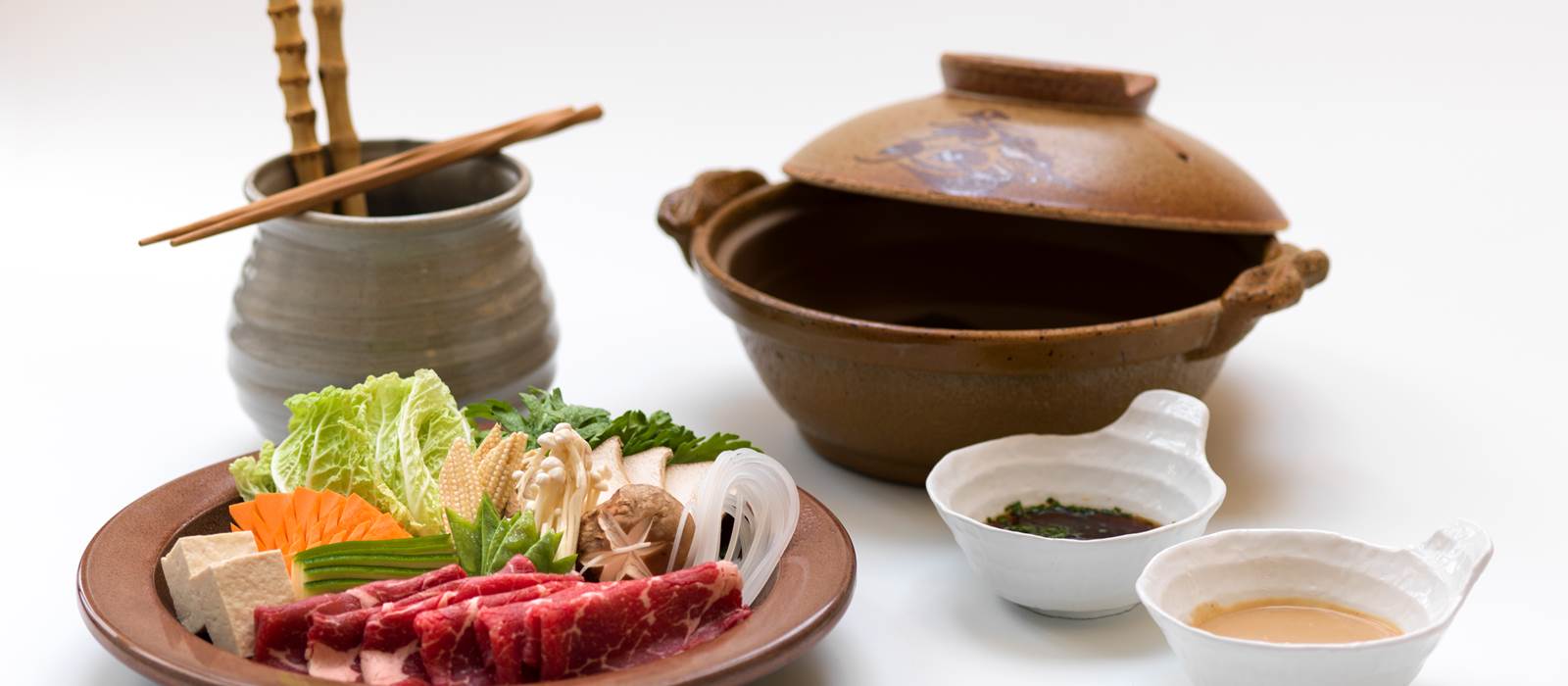 UNKAI - Japanese Cuisine
KONICHIWA TO THE SEA OF CLOUDS
"UNKAI" can be translated as "sea of clouds", and truly no other name would better describe the restaurant located on the seventh floor of the Grand Hotel Wien serving heavenly best Japanese cuisine.
Our team awaits you with culinary delights, which have been awarded with two toques by "Gault Millau". At UNKAI restaurant we are constantly focusing on best quality – and that is what we are known for.
Inspiring japanese cuisine – puristic, authentic, modern and traditional. Our chef de cuisine spoils his guests with the most exquisite ingredients, finest natural aromas refined with devotion, promising an unforgettable taste experience – taking you literally one step closer to heaven. Enjoy our à la carte dining, our legendary sushi compositions or great assortment of teppanyaki dishes.
You have the choice between two private dining rooms for up to 16 guests, private dining rooms for up to 16 guests, two Teppan-Yaki grills where the dishes are prepared freshly in front of your eyes or you choose a table in the main restaurant area, which has a very clear and modern interior design.
Reservation
Tel +43 1 515 80 9110
Fax +43 1 515 80 - 15
Email [email protected]
UNKAI Japanese Restaurant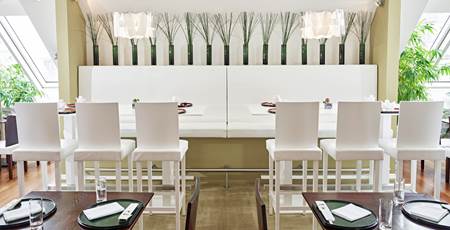 Restaurant
At the Grand Hotel Wien you will find UNKAI Japanese Restaurant and UNKAI Bar & Sushi. The fine dining restaurant is located on the 7th floor and offers great cuisine and traditional service in an elegant atmosphere. On the ground level, the modern Sushi bar is the perfect place for Sushi snacks all day long. Both locations offer Take Away service and party service.
UNKAI Menu (PDF)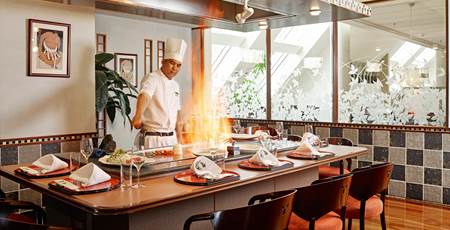 Teppanyaki
Teppanyaki is a unique and very entertaining way of cooking and a real culinary experience. The dishes are prepared in front of the guests´ eyes. You can choose between fresh fish, meat, seafood or vegetable. Reservations are required.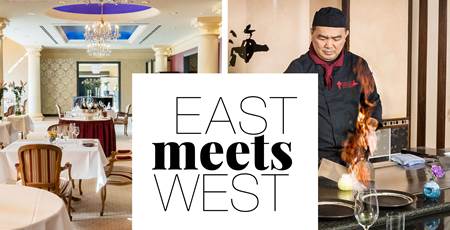 "East Meets West" Brunch
Vienna's largest and most extensive brunch is celebrated on the entire 7th floor of the hotel. A combination of the two well-known restaurants UNKAI and 1870 awaits you.

Every Sunday from 11.30 am to 4 pm
Price: € 110 p.P.
Unlimited sparkling wine, tea and coffee are included in the price
Kids under 6 enjoy our brunch for free
Kids between 7 and 12 years will be charged half the price

Menu
East Meets West Menu (PDF)
More information ...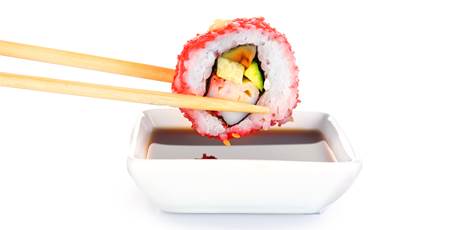 Sushi Brunch
The famous Sushi Brunch on Sundays offers freshly prepared Sushi as much as you can eat. Don´t miss the opportunity to try new sushi creations! All you can eat.

Sunday 11.30 am to 4 pm
Price: € 48,00 p.P.
Children from 4 to 11 years only pay half-price
Children up to 3 years are free of charge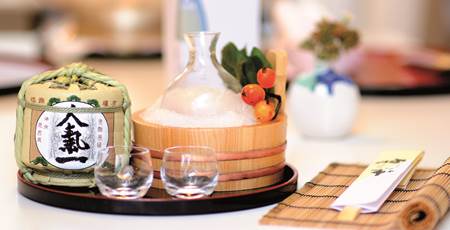 Kirin Beer on Tap and Top Level Sake
UNKAI Restaurant at the 7th floor and UNKAI Bar & Sushi are the only restaurants in Austria to serve Kirin Beer on tap. For those who prefer the traditional Japanese way, an enormous choice of different sake is offered. UNKAI Bar & Sushi is the ideal place for 'sushi-globetrotters' who like to experience a trendy and stylish sushi bar!
Sake Menu (PDF)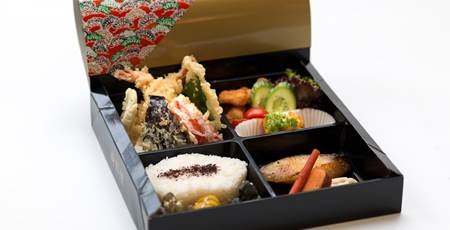 Gourmet Take Away
Pamper your guests and yourself with Japanese delicacies, which have been awarded with two toques by "Gault Millau". For the perfect dinner party at home we offer various gourmet boxes, which will meet even the highest expectations.
Please order in advance:
+43 (1) 515 80 - 9773
Take Away Menu (PDF)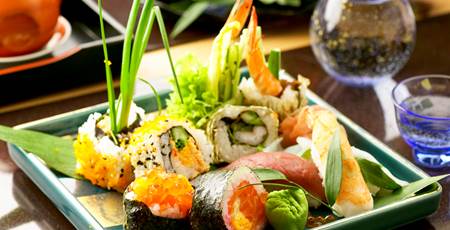 Unkai Sushi Cooking Classes
The art of Sushi preparation
The popular "Unkai Sushi cooking classes" have a long tradition. The Chef the cuisine teaches the attendants the art of Sushi preparation. During the cooking class you will also receive a lot of interesting background information.
Buy tickets