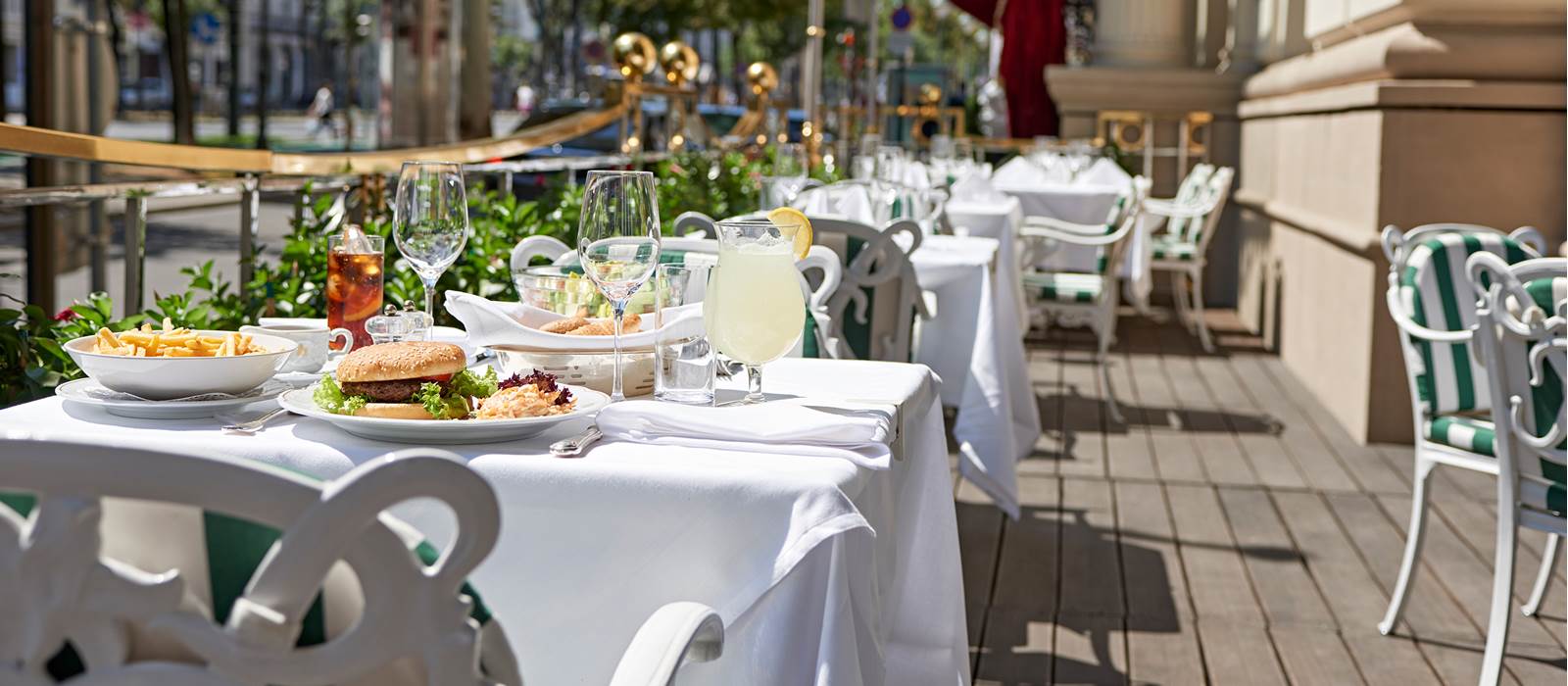 "Schanigarten" directly at the Viennese Ringstrasse
It´s "Schanigarten" season at the Grand Hotel Wien
Beginning with the first warming sun rays, the Viennese enjoy coffee, lunch or dinner outside. That is when the "Schanigarten" season starts.
Grand Hotel Wien Schanigarten
The Grand Hotel Wien has a very elegant outdoor terrace, called "Schanigarten", with view on the famous Viennese Ringstraße. From March until October, guests can enjoy delicacies together with great coffee, a glass of wine or a champagne.
Typical Viennese cuisine
On the menu, you will find typical Viennese and international bar snacks like beef carpaccio, ham and cheeseburger or weenies as well as a wide range of drinks like fresh fruit juices, selected Austrian and international wines, international beers and outstanding cocktails.
We also serve the traditional "Viennese Breakfast" additionally to the popular Schanigarten Breakfast.
Dress Code: Smart casual, no shorts, no flip-flops.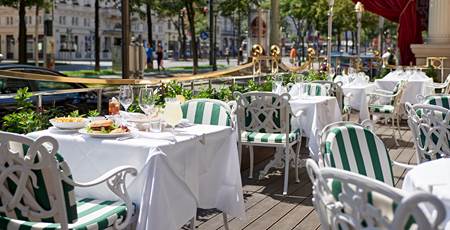 Schanigarten
The outdoor terrace "Schanigarten" is located directly on the Viennese Ringstrasse. From March until October, weather permitting of course, you can enjoy drinks and snacks here.
The popular Viennese and Schanigarten Breakfast are served daily.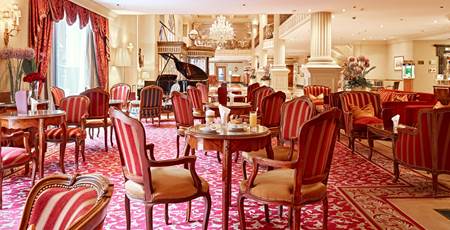 Rosengarten
At the lobby restaurant "Rosengarten" you can enjoy a great variety of hot and cold drinks, cocktails and snacks.
Also highly recommended are the homemade Tartes and the traditional Grand Hotel Wien Guglhupf.
Rosengarten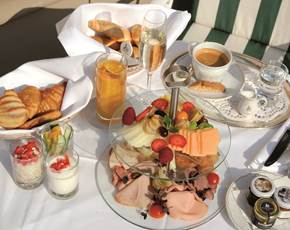 Schanigarten Breakfast
We serve our luxurious Schanigarten breakfast on the outdoor terrace. Besides coffee or tea, fresh fruit juice and various freshly prepared egg dishes, we offer homemade waffles or American pancakes. A glass of champagne complements the perfect breakfast under blue skies.

The Schanigarten breakfast is served all day from 10:00 to 21:30.
The price is € 49,00 per person.

We recommend making reservations.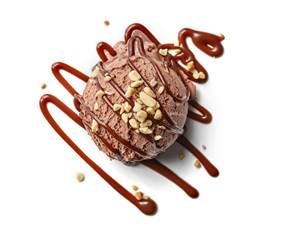 Ice Cream Menu
Enjoy various ice cream cups at the outdoor terrace under blue skies, with sunshine in your face. You can choose between fresh and fruity or creamy and sweet.

Savour the great taste of our ice cream and enjoy the summer feeling!
Ice Crem Menu (PDF)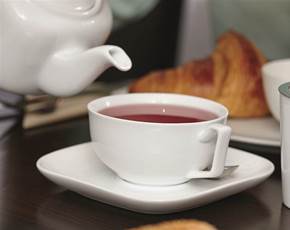 Tea Specialties
The lobby restaurant "Rosengarten" cultivates the tradition of tea ceremonies on the highest level.

In the tea menu, you will find a wide range of outstanding teas. Besides the classics like English Breakfast or Assam there are seldom sorts like real rose petals tea. Our recommendation is to try our bar chef´s own, special herbal tea mix.