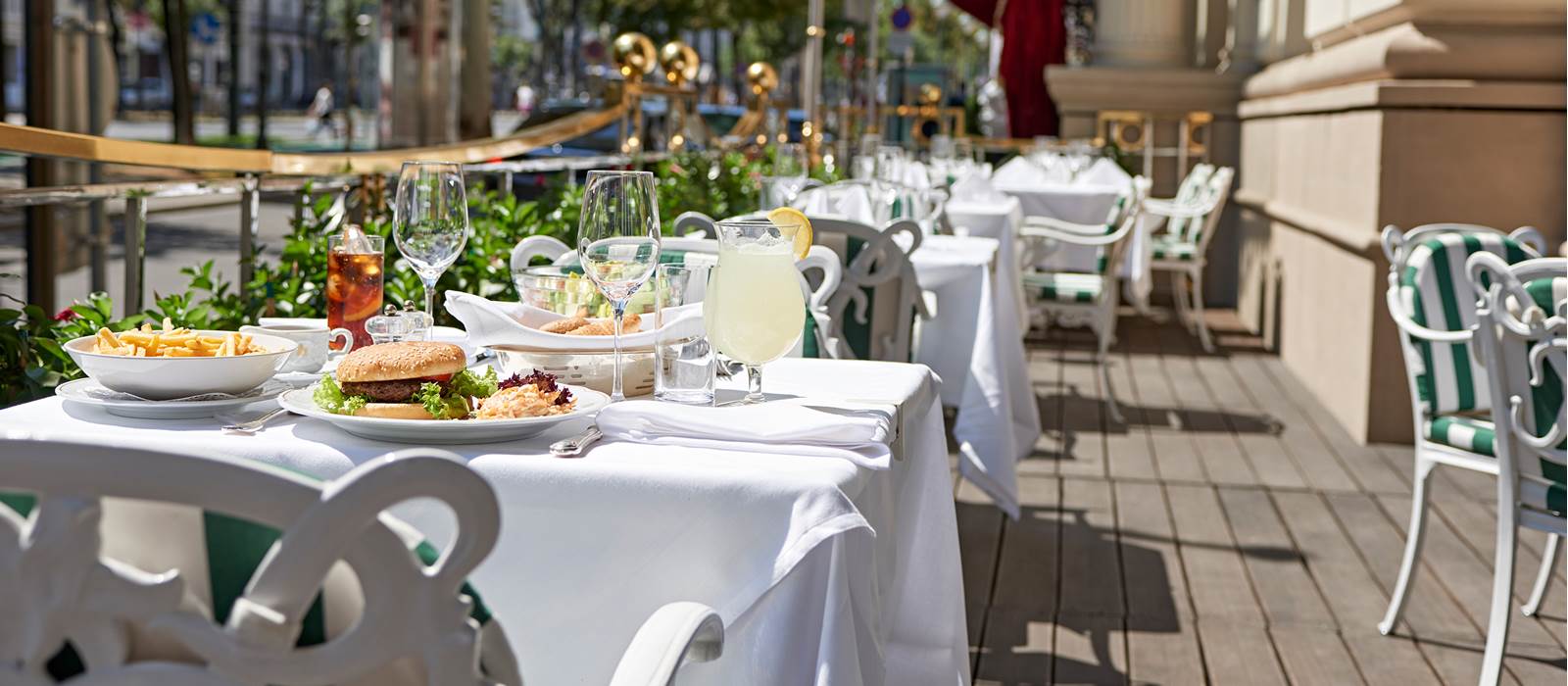 "Schanigarten" directly at the Viennese Ringstrasse
It´s "Schanigarten" season at the Grand Hotel Wien
Beginning with the first warming sun rays, the Viennese enjoy coffee, lunch or dinner outside. That is when the "Schanigarten" season starts.
Grand Hotel Wien Schanigarten
The Grand Hotel Wien has a very elegant outdoor terrace, called "Schanigarten", with view on the famous Viennese Ringstraße. From March until October, guests can enjoy delicacies together with great coffee, a glass of wine or a champagne.
On the menu, you will find typical Viennese and international bar snacks like flamed salmon with passion fruit-mayonnaise, ham and cheeseburger or "Backhendl" (deep-fried chicken) in panko coat with sesame cabbage as well as a wide range of drinks like freshly squeezed fruit juices, selected Austrian and international wines, international beers and outstanding cocktails.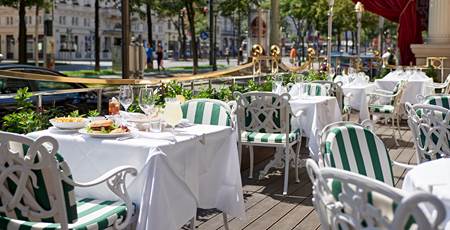 Schanigarten
The outdoor terrace "Schanigarten" is located directly on the Viennese Ringstrasse. From March until October, weather permitting of course, you can enjoy drinks and snacks here.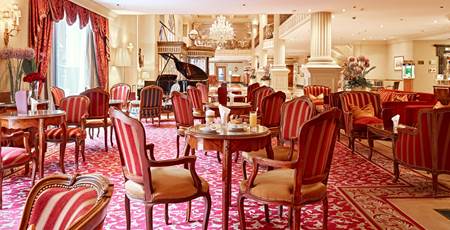 Rosengarten
At the lobby restaurant "Rosengarten" you can enjoy a great variety of hot and cold drinks, cocktails and snacks.
Also highly recommended are the homemade Tartes and the traditional Grand Hotel Wien Guglhupf.
Rosengarten