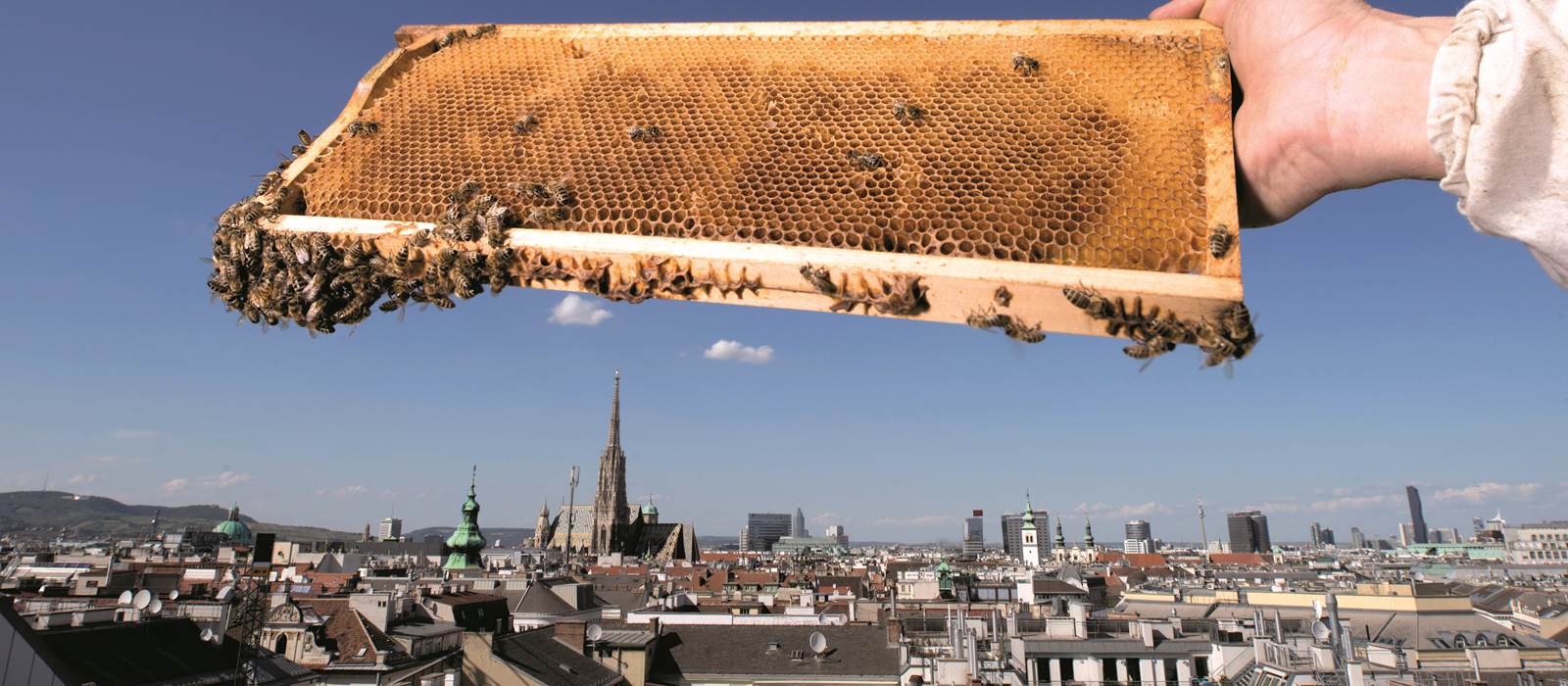 Sustainability at the Grand Hotel Wien
Proactive, measurable and honest engagement for resource oriented economic activity
Proactive, measurable and honest engagement for resource oriented economic activity is very important to us. We are well aware of our responsibility to contribute to sustainability and to act as environmental friendly as possible. This is the reason why we joined the international programme "Green Globe".
Our Accomplishments
In the last years the resource oriented economic activity was in the focus of the Grand Hotel Wien. Various renewals have led to energy saving and reduction of environmental pollution. For example, we do not exchange towels and bed linen on a daily basis anymore. In many areas we switched to LED lights. The implementation of a new cooling machine was a great achievement for energy savings. Our printers were switched to black and white and to printing two-sided. The reservations department is working paper free.
Beehive at the rooftop of the Grand Hotel Wien
The Grand Hotel Wien is especially proud of its sustainability project with the beehives on the roof top. Beehives that had to be removed from public areas were accommodated at the Grand Hotel Wien. On the roof top the bees have a new, wonderful living environment and superbly develop their population under the supervision of a apiarist.
Focus on the Future
The Grand Hotel Wien´s targets for sustainability show that there are many achievements in the past which can be developed further. At the same time new ideas for energy saving and for resource oriented economic activities are being developed – to contribute to sustainability in Vienna.