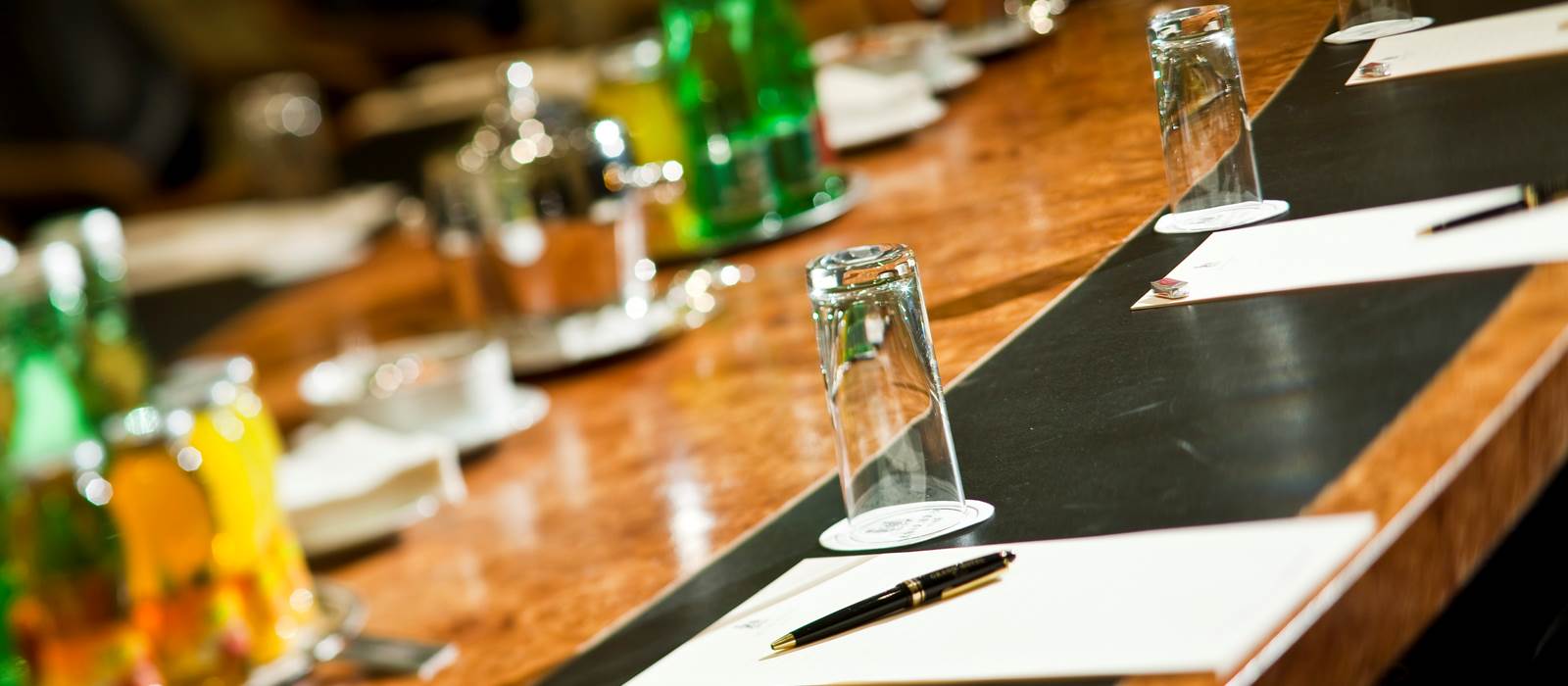 Banquets & Conferences at Grand Hotel Wien
12 different venues are at your disposal at the Grand Hotel Wien
Ballroom
The ballroom, called "Quadrille" after a famous dance, is one of the biggest in Vienna at 456 sqm. Located in the second basement of the Grand Hotel Wien it has the capacity for up to 500 people.
The elegant ballroom impresses with a beautiful wooden floor in the middle, a stylish mirror wall in the front and state-of-the-art technical equipment. The Quadrille is the perfect location for balls, weddings and big conferences as well as gala dinners.
The Gallery
The gallery, located in the first basement, is the perfect venue for in dinners, cocktail receptions as well as important meetings.
The gallery with its size of 88 m2 is overlooking the ballroom, which adds an impressive view (as long as the ballroom is not booked).
For big events clients have the opportunity to use both the gallery and the ballroom.
Salon 1, Salon 2 and Salon 3
Located in the first basement of the Grand Hotel Wien, the 3 Salons are a very good choice for small meetings. The rooms are styled traditionally featuring a board table and comfortable chairs.
Salon 1 has a size of 32 m2, Salon 2 offers 40 m2 and Salon 3 features 43 m2. All 3 salons together offer a size of 115 m2.
Salon 1, Salon 2 and Salon 3
Salon 4 to Salon 10
In 2007 the Grand Hotel Wien added new meeting rooms to the existing portfolio. The Salons 4 to 10 are located on the 4th floor of the Grand Hotel Wien. The rooms stretch out on 500 square metres ranging from 24 to 88 m2.
All salons offer daylight and the highest technical standards. Some of them have a wooden floor, some of them carpets.