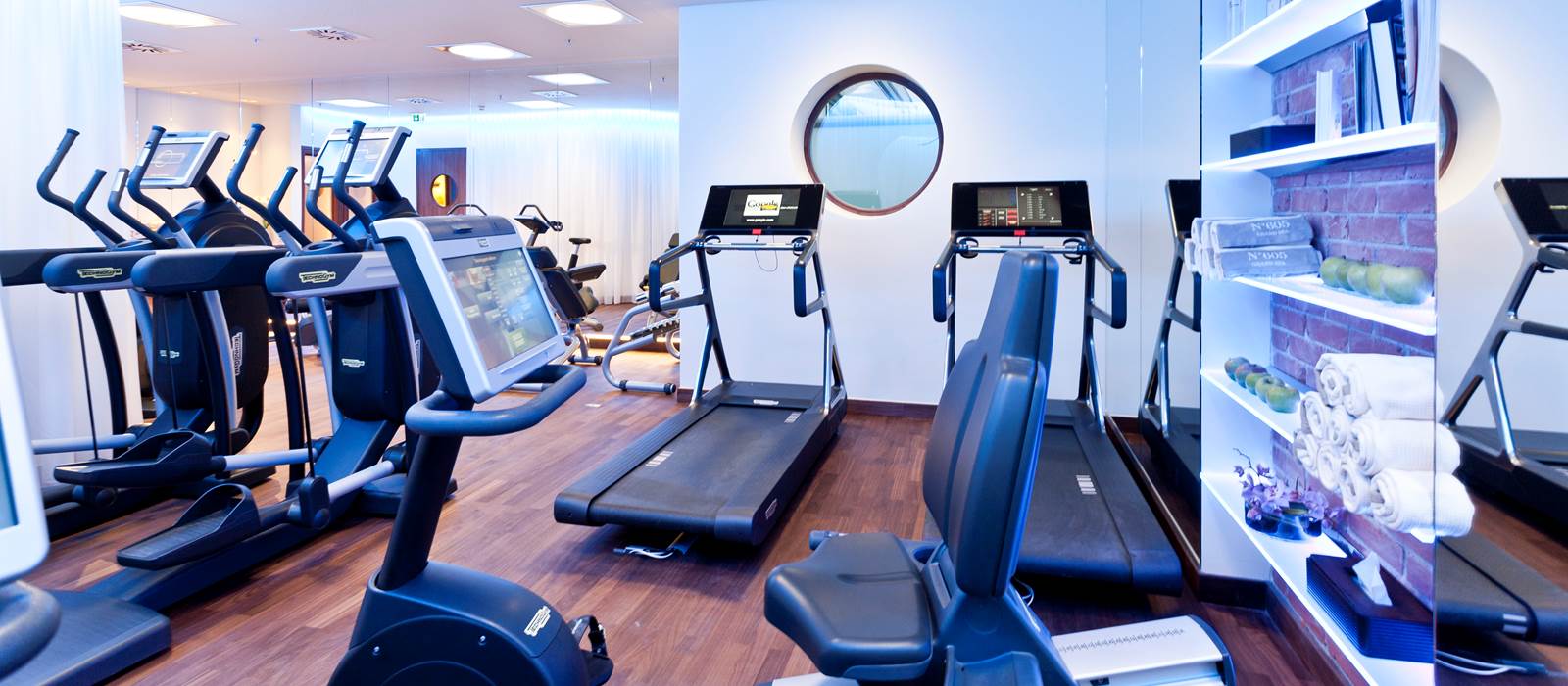 Gym
Acceleration / Deceleration
The Grand Spa was designed with the objective of gently but surely guiding our guests from acceleration to deceleration.
The reception opens into the cardio area, where a specially designed circular porthole lets in diffused light of the morning sun. Here, the latest technical equipment and refreshments lay the foundation for your cardio and strength training. All treadmills, ergometers, and crosstrainers offer screens with more than 30 different TV channels and Internet access.
Opened daily from 6 - 22.