Grand Hotel Wien hosts "flying classroom"
19 October 2020
---
As of December 7th, the students of the graduating classes at Vienna Business School Akademiestraße returned to face-to-face classes. The business school attaches great importance to promoting digital skills and providing individual support for young people.
In order to be able to maintain the currently required safety distance, the students have to be accommodated in appropriately large rooms. Since the space resources in the school building at Karlsplatz are not sufficient, the offer of the Grand Hotel Wien came just in time.
Via the initiative "Das fliegende Arbeitszimmer", an online platform through which schools can book free conference and seminar rooms for a "corona-proof" regular school operation in addition to their own premises, the Grand Hotel Wien offered the Education Directorate meeting rooms for school lessons free of charge. The Vienna Business School Akademiestraße immediately seized the opportunity.
Principal of VBS Akademiestraße MMag. Evelyn Meyer: "We are happy about this solution, because it can further improve the already high Corona safety standard at the school. In addition, the new 'flying classroom' is only a three-minute walk from the school in Akademiestraße. This makes it possible for teachers to move between buildings without changing their schedules."
Hotel director Horst Mayer on the flying classroom at the Grand Hotel Wien: "We are very pleased to be able to offer the school and the students a concentrated preparation time for the Matura with the highest possible safety standards and to make our solidarity contribution to this with our premises."
What do the students say? They think their new class in one of the most beautiful hotels in Vienna is "totally cool".
Since Thursday, December 17th, the Matura class has been taught in the large conference room on the 4th floor of the traditional hotel, which is celebrating its 150th anniversary this year. The Grand Hotel Wien has adapted all rooms in accordance with the hygiene and distance rules already from the beginning of the Covid-19 crisis.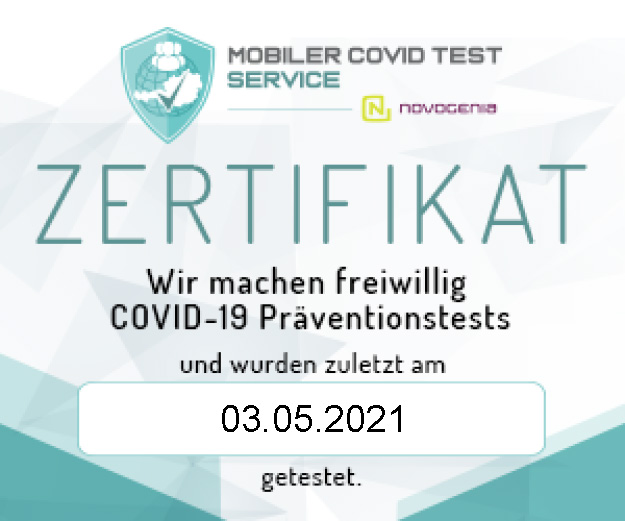 Test Results (PDF)