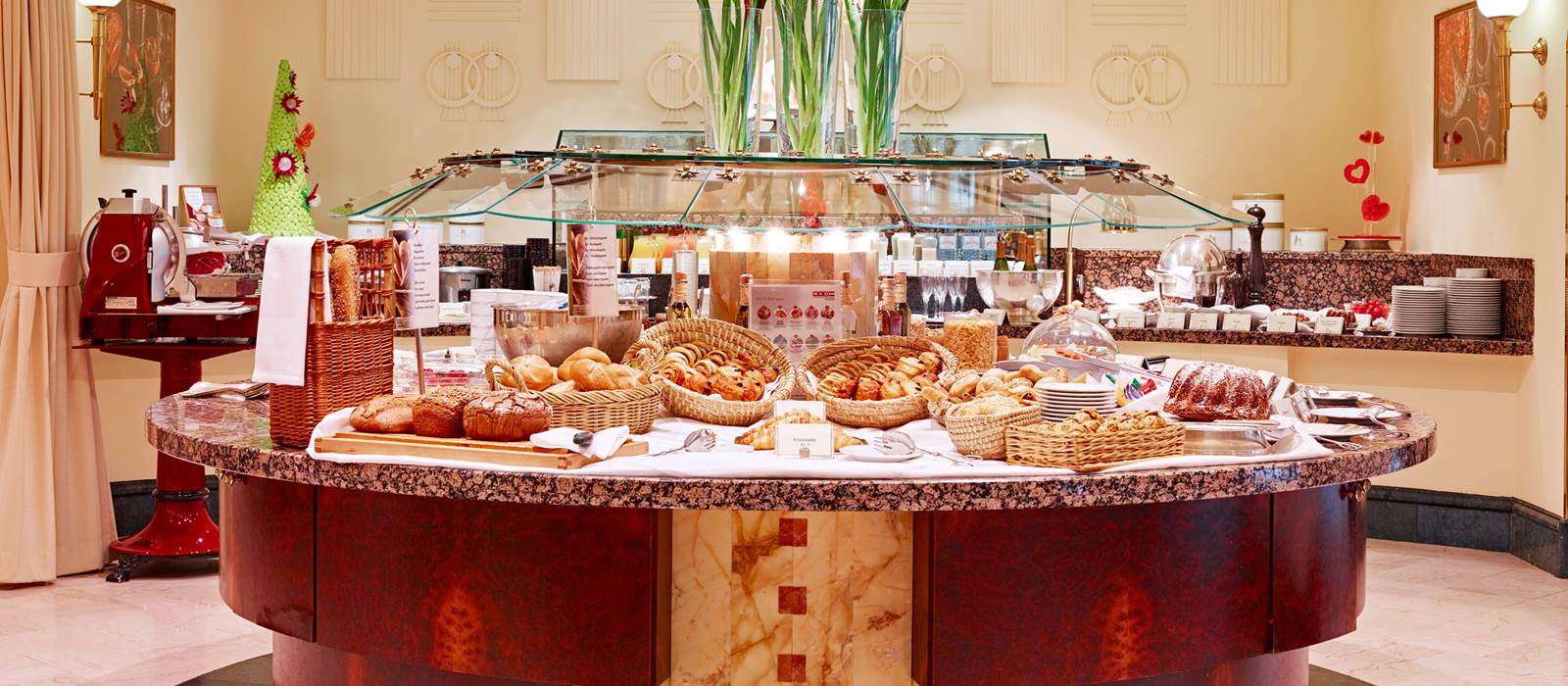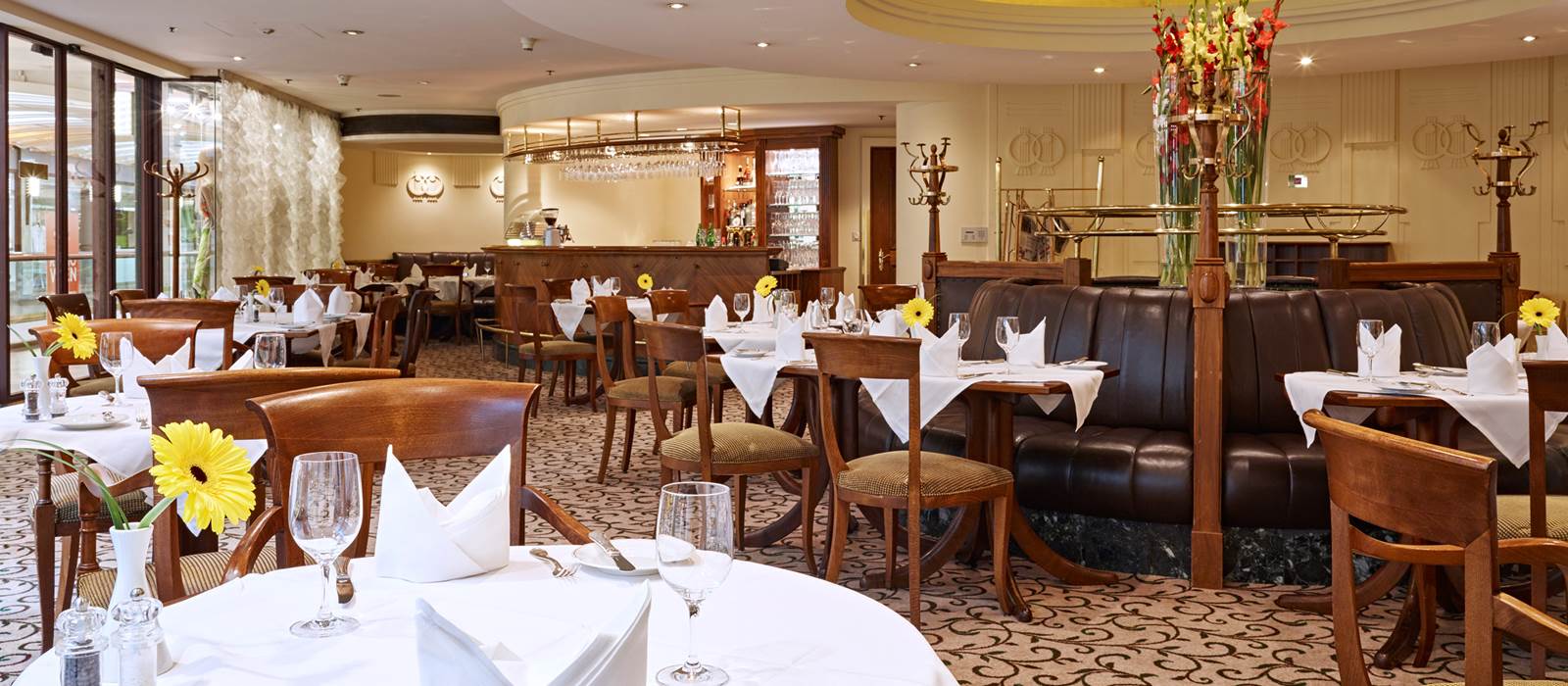 Grand Brasserie
Viennese and International cuisine
The Grand Hotel Wiens Grand Brasserie is open all day. In the morning the friendly service team spoils its guests with an extensive breakfast, leaving nothing to wish for. For lunch you can choose between various traditional Viennese and international dishes. Grand Brasserie is also a very much liked restaurant for teatime, mostly because of the outstanding desserts, the delicious apple "Strudel" and of course the famous Guglhupf, made at the in-house patisserie.
Enjoy the outstanding culinary dishes at the cosy Grand Brasserie and the great view on the famous Viennese Ringstraße.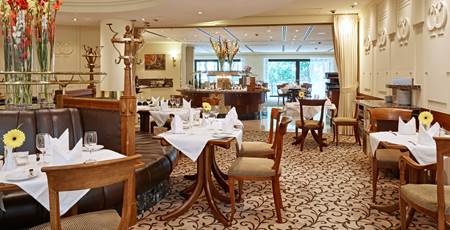 Grand Brasserie
Grand Brasserie is a good choice for all day long.
Starting at 7 a.m. we serve one of the best breakfast in town.
In the afternoon and during weekends, Grand Brasserie is the perfect place for a tea or coffee break after a shopping tour through the first district or the "Ringstraßen Galleries", the shopping mall which is directly connected with the hotel.

Music lovers will enjoy some of the tasty culinary creations from our Chef with a selected glass of wine or champagne at Grand Brasserie after visiting the Vienna State Opera, the "Musikverein" or the "Konzerthaus".
A la Carte Menu (PDF)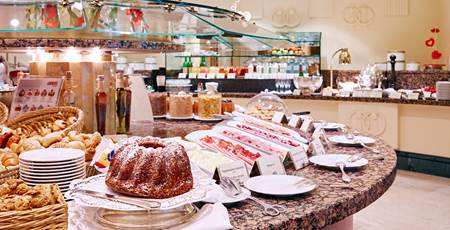 Champagne Breakfast
The Champagne Breakfast on weekends and holidays is very well known and a favourite among international and local guests. The buffet leaves nothing to wish for, starting from selections of cheese, ham and sausages, over salmon, vegetables to cereals and yoghurt, various spreads and marmalades. Of course we also offer fresh bread and pastries, fresh fruit juices and wide selection of deserts.

The friendly service team will serve coffee and tea as well as freshly prepared egg dishes like Scrambled Egg or Egg Benedict to your table. Such a luxurious breakfast can only be accomplished with a glass of Champagne!

Saturday, Sunday and holidays
from 7 to 11 am; price per person 42 EUR
A reservation is required