Starting from March 4th 2022
1870 - Restaurant Terrace Lounge
24 February 2022
---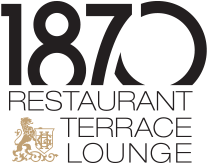 Starting from March 4th 2022 , a new pop-up restaurant is opening at the Grand Hotel Wien. Serving a heady selection of Austrian fusion cuisine, the restaurant is complete with a picturesque terrace overlooking the famous Ringstrasse.
Here, Executive Chef Jürgen Lengauer and his team will pay homage to traditional Viennese cuisine coupled with a range of exciting international influences.
Exquisite Austrian Fusion Cuisine with International Influences 
Diners can expect a selection of classic and newly interpreted creations, designed to delight the palate and showcase a host of creative Austrian flavours and skill.
1870 - Restaurant Terrace Lounge will be serving an innovative choice of starters, main courses and desserts that will cater to lovers of exceptional Austrian meats, as well as those looking for an eclectic vegan and vegetarian experience.
Whether you're looking for an intimate celebration with friends, a quick business lunch with colleagues, or an elegant dinner above the rooftops of Vienna, our 1870 offers a beautiful respite to relax, unwind and enjoy some of the city's best dining.
Our team look forward to welcoming you to Vienna's hottest new pop-up very soon.