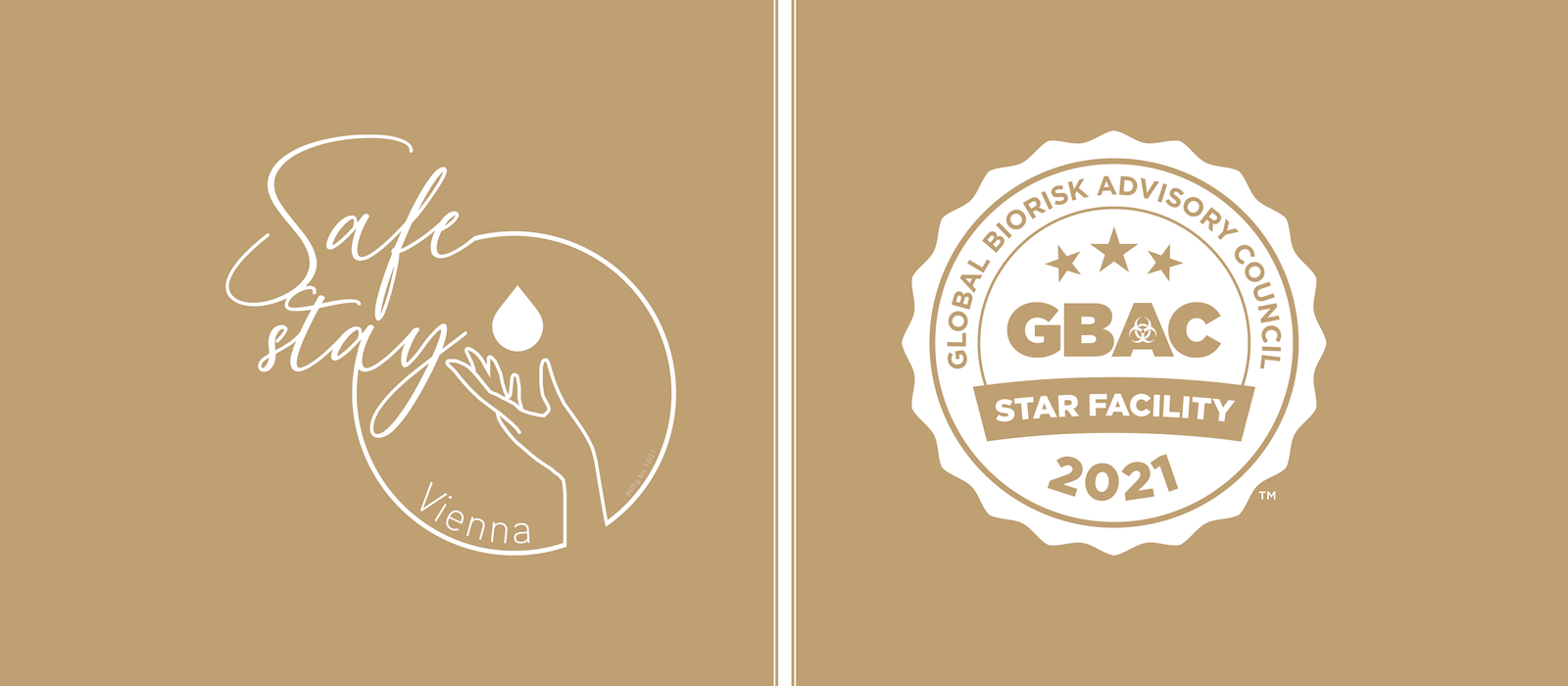 COVID-19 Information
February 2023
Entry to Austria
The Austrian Government has lifted all COVID related regulations regarding entering the Republic of Austria and hotel stays.

Guests are nevertheless advised to check the Austrian governmental information services for any changes of entry requirements prior to arrival (www.oesterreich.gv.at)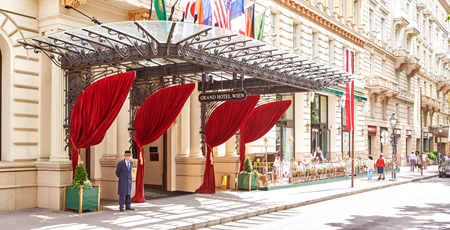 Important information before your arrival
Please only check in if you feel well and healthy.

Guests are asked to use a face mask (not mandatory).

No proof of vaccination, recovery or a valid test has to be presented at check-in.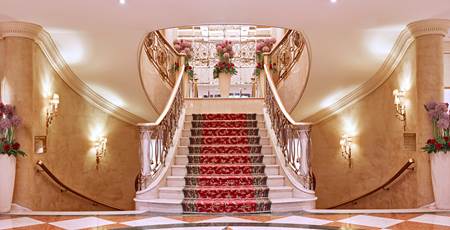 Important information for your stay with us
Our reception staff will inform you about the nearest pharmacies or test stations if needed.

We advise you in your interest:
to keep one meter distance from other people during the entire duration of your stay
to use the hand sanitizers available at the hotel
to use FFP2 masks in all public areas
Your safety at the Grand Hotel Wien
Contact-free disinfectant dispensers are available throughout the hotel.

The enormous effort put into cleaning, disinfection and prevention of risks is also reflected in the Grand Hotel Wien's GBAC STAR™ award. The GBAC STAR™ accreditation stands for the highest standard in terms of prevention of infectious agents as well as the corresponding setting of effective measures.

Our Covid-19 officer at the hotel coordinates the compliance with all measures.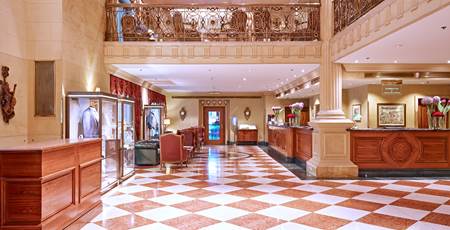 Reception, Check-In & Rooms
You will find contactless disinfection dispensers at the hotel entrances, at the reception desk, in our guest elevators and in all public areas.
For extended protection, we have installed plexiglas panels at our reception desk.
All rooms and suites are additionally disinfected with a cold nebulizer before check-in. In addition to the highly meticulous cleaning standards of our hotel Sensitive items such as TV remote controls or telephones are also disinfected separately. Disinfection dispensers are available for our hotel guests in every bathroom. For the protection of our guests, any magazines and newspapers have been removed from the rooms.
Where possible, rooms are not reoccupied until the following day after guests have departed. For maximum spacing of guests in the house, we try to leave an unoccupied room between occupied rooms.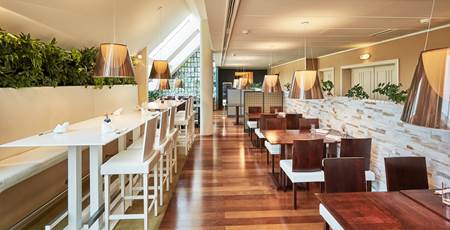 Bars & Restaurants
As of 16th April 2022 our restaurants and bars can be entered without any restrictions.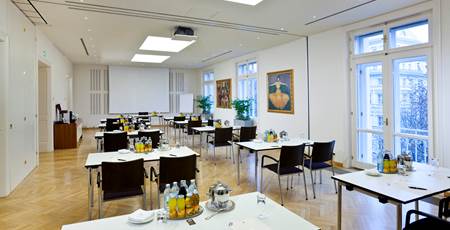 Events at the Grand Hotel Wien
There is no limit of attendees for events with or without assigned seating.

Furthermore, every organizer of events with more than 500 persons is obliged to name a COVID-19 representative and to submit a prevention concept in advance.

All premises are disinfected in advance with a cold nebulizer. Our Covid 19 officers are available at all times to ensure compliance with safety concepts and to answer any questions.
Grand Spa No 605
We are happy that we can offer you the fitness area again (daily from 6 am to 10 pm).

Furthermore we are happy to offer our sauna, steambath and sanarium during the following hours:

From October to April: 10 am - 10 pm
From May to September: 3 pm - 10 pm

For your optimal safety, the gym and spa area is thoroughly cleaned and disinfected with a cold nebulizer

We kindly ask you to use FFP2 masks while entering and exiting the spa and fitness area as well as changing rooms and restrooms (not mandatory). The mask can certainly be taken off during training and the use of the sauna and steambath.

We do apologize for not being able to offer you beauty treatments and massages for the time being.

Many thanks for your understanding!